Status Report on Online Counselling in Mauritius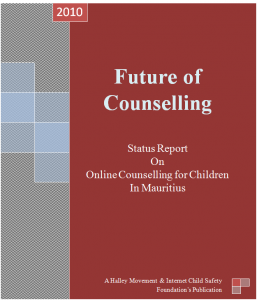 'Future of Counselling'is another publication of Halley Movement & Internet Child Safety Foundation. This status report aims at enlightening all stakeholders involved in child protection to think towards new trends in counselling.
Halley Movement wishes to reach out to children and young people through modern means of telecommunications, which are text messaging, email and internet chat rooms.
Previous studies have shown that children and young people keep themselves abreast to new means of communication.