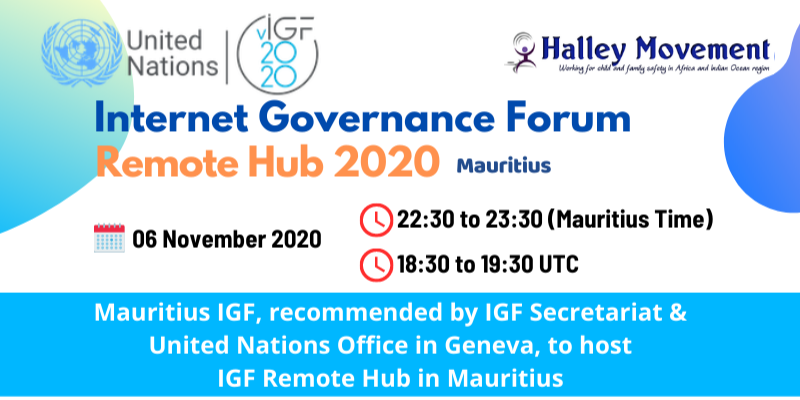 Mauritius IGF has been selected to be a Panel Speaker on Session "Digital Rights and impact on Democracy".
The virtual event will be on Friday 6th November 2020 at 10:30 pm, Mauritian Time. Shortly after the session ends, recordings will be posted on the IGF YouTube account.
[Event Link] [IGF 2020]
The IGF 2020 is the 15th annual meeting hosted by the United Nations. The meeting will be hosted online, due to the COVID-19 pandemic. It will be hosted across two phases: from 2-6 November and from 9-17 November (weekends excluded).
The overarching theme is: Internet for Human Resilience and Solidarity.
The Global IGF 2020 is an opportunity for us to come together with leaders from all around the world to learn and strengthen our knowledge in different areas on Internet Governance.
---