Our Story
Founded in the 1989, Halley Movement is a coalition of charitable organisations working for the welfare of children and family in Mauritius and in the southern African region. The NGO holds Consultative Status with ECOSOC.
The organisation is an Elected member of African Union ECOSOCC and serves as Deputy Presiding Officer (East Africa) of ECOSOCC's 4th PGA.
Lead organisation for Mauritius IGF & Africa-Indian Ocean Island States IGF
The NGO is managed by an Executive Board and is supported by members from two teams, namely the technical team and the 'Crisis Workers' team. The 'Crisis Workers' team comprises volunteers from different regions and various sectors of the country.
Halley Movement works in partnership with the private sector, governmental institutions and other international and national organisations. Halley Movement now sits on board of various International organisations in an attempt to devise policies in the interest of the world children.
Our Work
Since it was created, Halley Movement has dealt with issues of child abuses, and has counselled parents on such matters. In many occasions, have testified in Courts, provides telephone counselling service, and face-to-face counselling where experts provide advice and information to parents.
Now, after more than 10 years of existence, the tactics and mode of operation of Halley Movement has evolved. The organisation is more receptive to the demand of groups and community leaders. Through workshops and training sessions, laymen are involved in our programs and are involved in multi-marketing whereby they in turn disseminate the values of the organisation.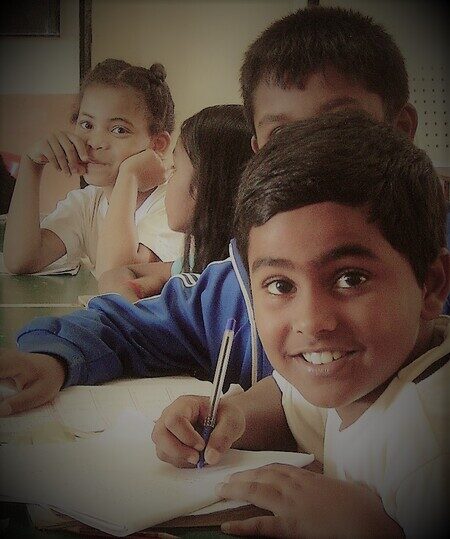 Our Mission
To protect and promote the welfare of children and families in Mauritius as well as in the African continent through dissemination and advancement through actions.

Internet Child Safety Foundation
The Foundation is promoting at creating a society of responsible and alert Internet users among children and youths in Mauritius and Sub-Saharan Africa.
ICSF aims at supporting parental education, encouraging positive content for children and encouraging safe surfing.

Helpline Mauritius is operational since 2012. This service is under the aegis of Halley Movement.

Internet Initiatives Academy
Internet Initiatives Academy (IIA) is setup to educate and develop the professionals with necessary skills required in the tech field.

Mauritius-Internet Governance Forum (IGF) is a collaborative leadership event that encourages policy dialogue between State and Non-State actors and amongst stakeholders on the issue of Internet Governance.

Youth Entrepreneurship and Sustainability Mauritius has been set up as part of a global campaign  to promote youth entrepreneurship and employment through engaging youth leadership. In collaboration with our South African partners, YES-Mauritius has been running the entrepreneurship programme since 2003.

PAN-Mauritius (Parenting In Africa – Mauritius Chapter) has been set up to strengthen Child Welfare Programmes beyond 2015.
This platform with Halley Movement as the Lead Organisation brings together twenty two (22) state and non state institutions promoting child welfare & protection in the Republic of Mauritius.