Mauritius Internet Governance Forum (Mauritius IGF) took place at Le Labourdonnais Waterfront Hotel, Port Louis, Mauritius on 15 October 2022 as a hybrid event both online and in person.
The theme for this year's event was "Trustworthy Internet for Children in the Digital World." Mauritius-Internet Governance Forum (IGF) is a collaborative leadership event that encourages policy dialogue between State and Non-State actors and amongst stakeholders on the issue of Internet Governance.
Mauritius IGF tries to group together all stakeholders whereby they are treated equally in their role of dialogue. It gives the appropriate space for people to interact and develop solutions concerning Internet problems.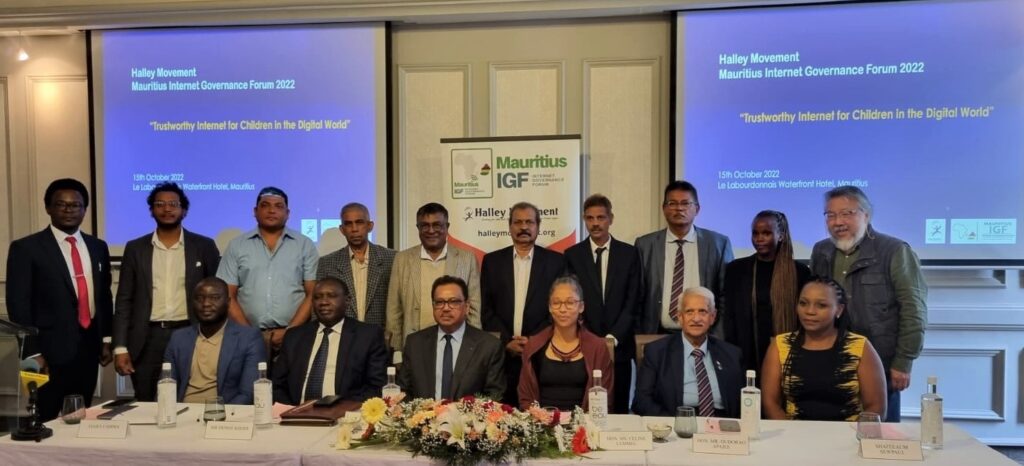 Mauritius IGF 2022 – Sessions
Digital Literacy E-Education and Meaningful Connection
Global AI Governance for Sustainable Development
Online Child Sexual Exploitation & Internet Governance
How can Internet benefit individual's health care?
Artificial Intelligence, Ethics & Cultural Diversity
 Digital Democracy in times of Crisis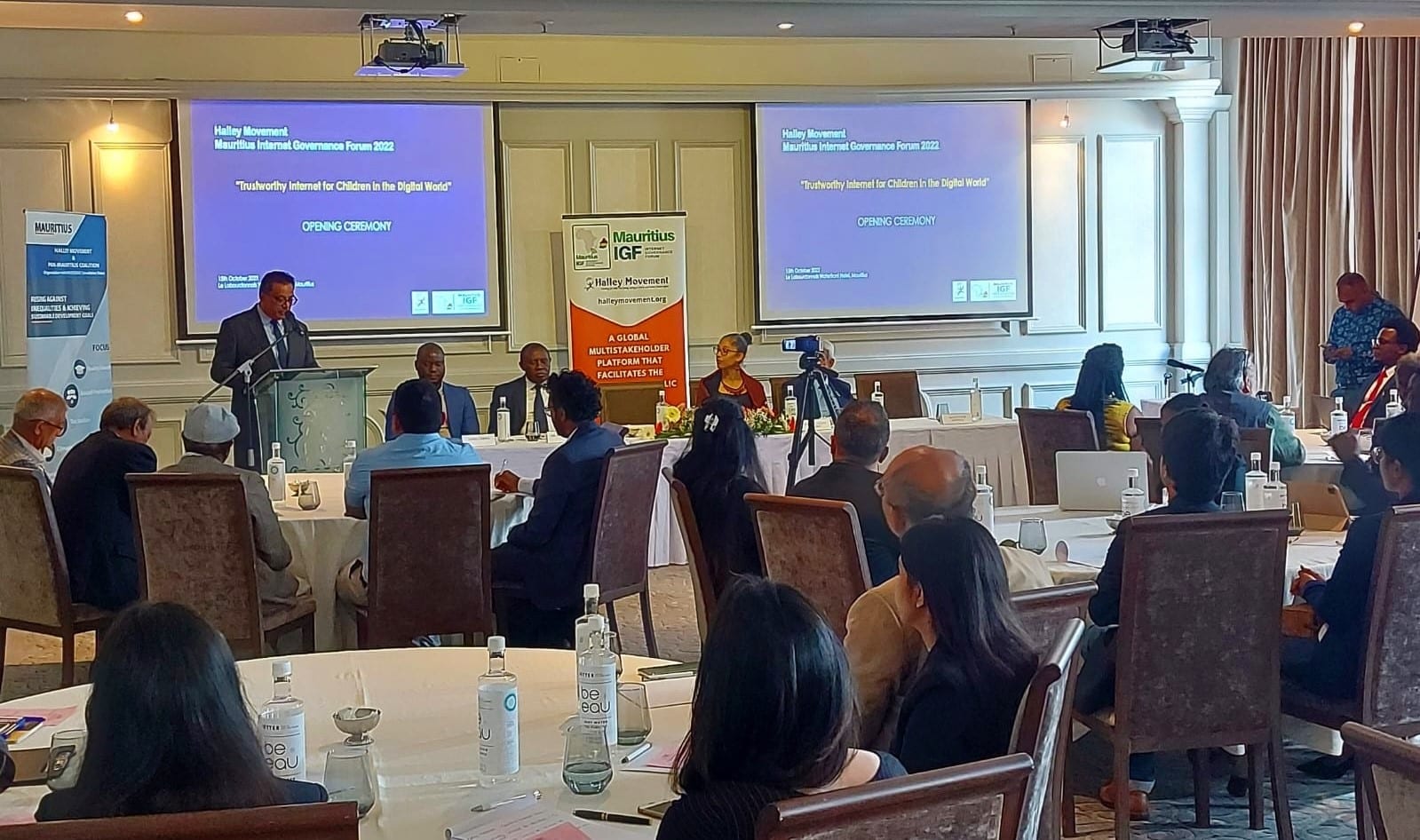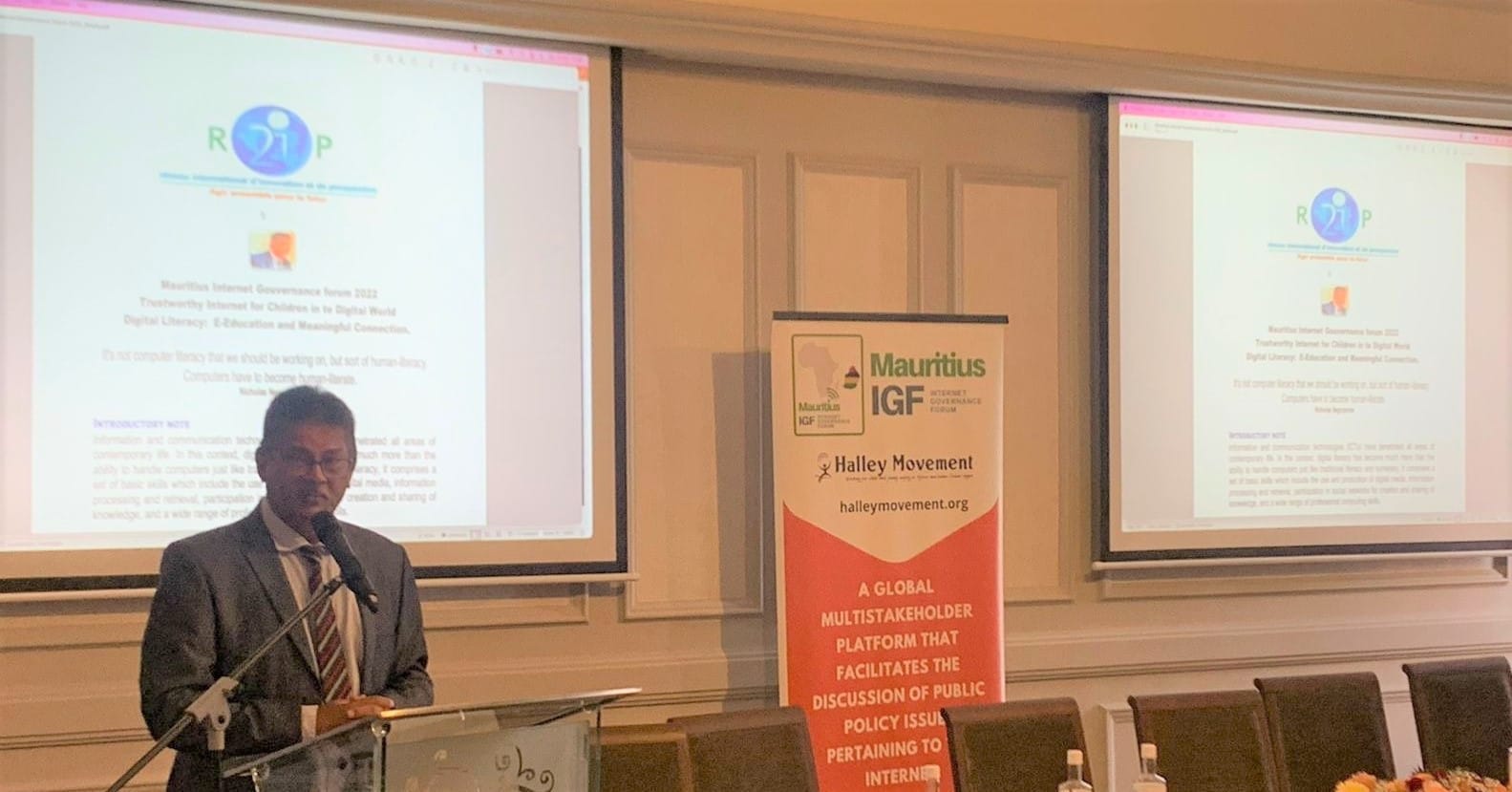 Participants included
Government/ State Representatives
Civil Society
Academia
IT Industry
Business/ Corporate Sector
Media
Mauritius School on Internet Governance (SIG) Learners