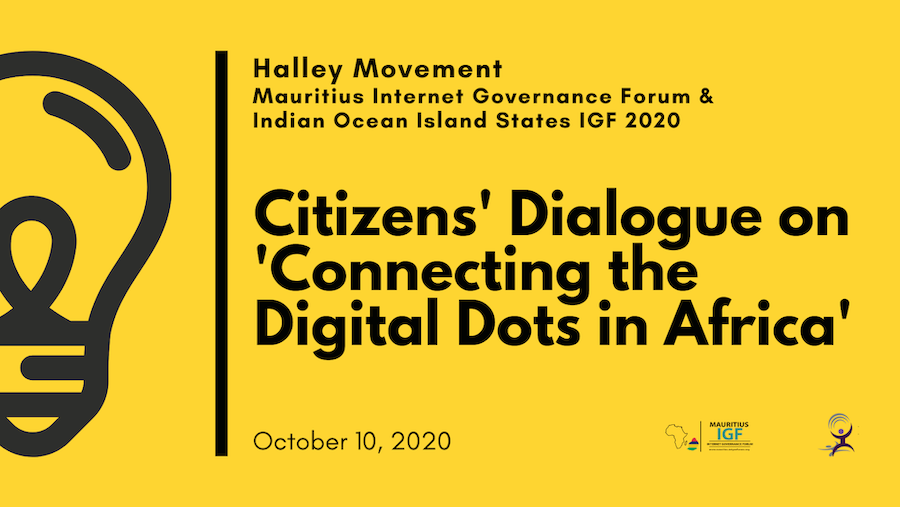 Halley Movement, Mauritius Internet Governance Forum & Indian Ocean Island States, invite you to participate in IGF 2020: Citizens' Dialogue on `Connecting the Digital Dots'.
The Forum will be held on 10th October 2020 at Halley Space, Harel Mallac Technologies, Phoenix Les Halles, Phoenix.
The Forum aims at addressing core questions on the future of Internet with citizens and stakeholders around the world.
During the Forum, there will be guided video clips, with a main speaker and facilitators.
The topic sessions will include the following:
Internet and Me
Building a Strong Digital Identity
Shaping the Digital Public Sphere
Governing Artificial Intelligence
Children and Internet Governance