Action/2015 Mauritius is launching a National Youth Rally on 1st of August as a prelude to sensitise young people for the upcoming SDGs and to celebrate International Youth Day.
Ten selected areas will be visited by young people and three venues have been identified for official ceremonies grouping youths and involving State Ministers and Public figures.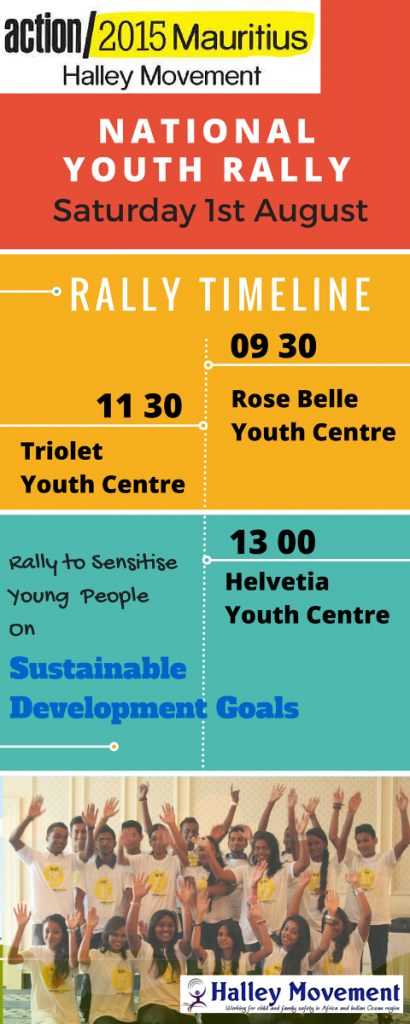 The rally will comprise young people who will travel to various regions of the country in order to discuss youth oriented topics. The topics that will be discussed are as follows:
Youth Decision Making,
Youth Finance, and
Climate Change.